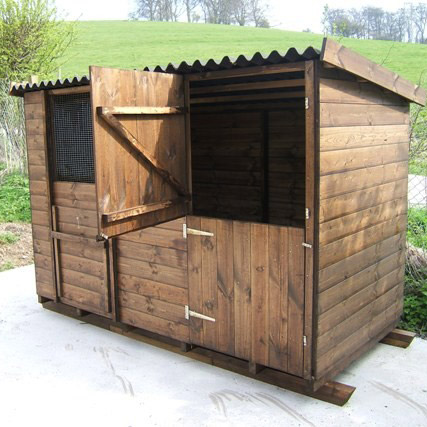 For 12 - 16 Ducks
For a larger number of ducks we would recommend the largest of our duck arks, the size D, or the largest of our Lodges, the Lodge size 3.Please click on the photos below to find out more information. If you would like any help and advice please do no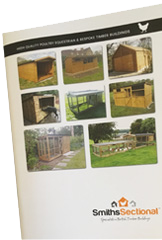 Request Brochure
For 12 - 16 Ducks
For 12 - 16 Ducks
For a larger number of ducks we would recommend the largest of our duck arks, the size D, or the largest of our Lodges, the Lodge size 3.
Please click on the photos below to find out more information. If you would like any help and advice please do not hesitate to contact us.
The Lodge Goose Houses are suitable for geese and ducks. The equivalent model to house poultry is the Sherwood. It can be used just as a housing unit in an electric fenced or open area, or an 12' long run can be supplied to butt up to the house so that the birds can be kept enclosed.
We manufacture 3 sizes in the Lodge, however we can build larger ones to order.
The Lodge has a solid wooden floor which is bolted to wooden skids. There is a stable door on the front of the house and a ventialtion shutter. The building in roofed in corrugated onduline for durability.
The Lodge
| Item | | Internal Floor Area (m2) | Run Area (m2) | Max. Internal Height (m) | Moveable | |
| --- | --- | --- | --- | --- | --- | --- |
| | | 0.93 | Optional | 1.16 | Optional wheels | |
| | | 1.9662 | Optional | 1.16 | Optional wheels | |
| | | 2.655 | Optional | 1.47 | Optional wheels | |