Extreme Chicken Door Opener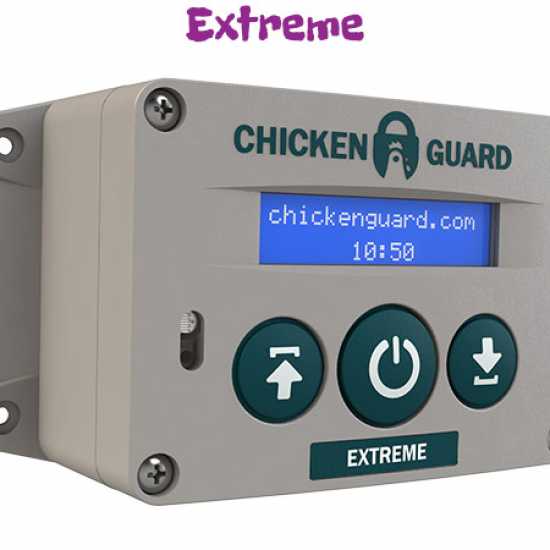 Smiths Sectional Buildings
An automatic chicken door opener that opens and closes your chicken house at a set time to save you worrying about the safety of your chickens.
EXTREME-CHICKEN-DOOR-OPENER
EXTREME-CHICKEN-DOOR-OPENER
177.99
Smiths Sectional Buildings
https://www.smithssectionalbuildings.co.uk/Item/EXTREME-CHICKEN-DOOR-OPENER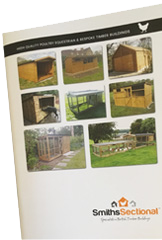 Request Brochure
Extreme Chicken Door Opener
Extreme Chicken Door Opener
We sell 'The ChickenGuard' automatic door openers with our chicken houses. The extreme chicken door opener is the same as the premium door opener working on light and time, but with a more powerful motor to lift heavier doors (up to 4 kg), it can also withstand extreme temperatures. It protects your chickens from foxes and other predators. It saves you the bother of getting up at cock crow or trudging out on dark and stormy nights. Over 25,000 users worldwide trust ChickenGuard to protect their girls. It is a simple and reliable piece of kit. It comes with a FREE 3 year peace of mind warranty from ChickenGuard.
The Extreme ChickenGuard works on a timer and light sensor (which you can set). It runs on 4 AA batteries. It has a warning light to let you know when the batteries are low. The ChickenGuard simply mounts on the exterior of your chicken coop. It is simple to set up with no complicated wiring. Its user friendly 3 button design and clear LCD display makes it simple to use. The electronics are enclosed in a weather proof casing.
Important Note: Unfortunately we only sell the door openers with our buildings.
Important Note: The price shown does not include delivery. Delivery costs can calculated in the basket and at checkout.
Manufactured in Britain
Works on 4 AA Batteries
Long battery life
Opens and closes on a timer and a light sensor
Adjustable light sensitivity
Door closed indicator visable up to 100m away
Lifts up to 4kg door weight
3 year warranty offered by ChickenGuard
Chicken Door Openers