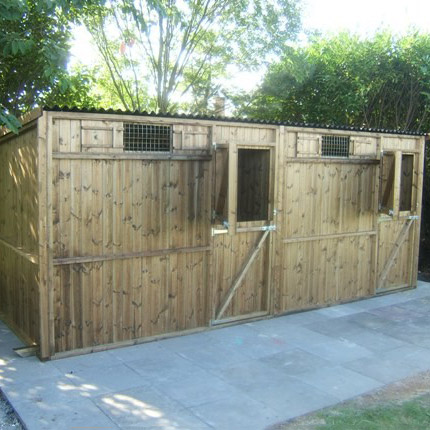 Pony Buildings
Our Pony Shelters and Pony Stables are robust and built to last. They are made with strong 75 x 50mm framing and clad with 25mm Scandinavian redwood tongue and groove (nominal size). The high quality shelters and stables are ideal for ponies but can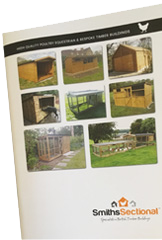 Request Brochure
Pony Buildings
Pony Buildings
Our Pony Shelters and Pony Stables are robust and built to last. They are made with strong 75 x 50mm framing and clad with 25mm Scandinavian redwood tongue and groove (nominal size). The high quality shelters and stables are ideal for ponies but can also be used as donkey shelters, sheep shelters, goats shelters and stabling and for other small livestock.
We build our pony shelters in 9 standard sizes, however all our buildings are custom built so we are happy to make alterations to the sizes and design. We also offer the option of buying metal towing skids with our pony shelters to make them mobile shelters. Please click on the Pony and Livestock shelters option below to navigate through our different sizes. If you are looking for a field shelter for horses please click here to see our range or horse shelters and mobile horse shelters.
Our pony stables are also built to order and therefore can be designed to match your needs. As standard we make the stables as a small 8' x 8' stable, a 10' x 10' stable or a large 12' x 12' stable. The pony stables have a ventilation window on the front as standard. Please click on the Pony Stables link below to navigate through the various standard options we make.