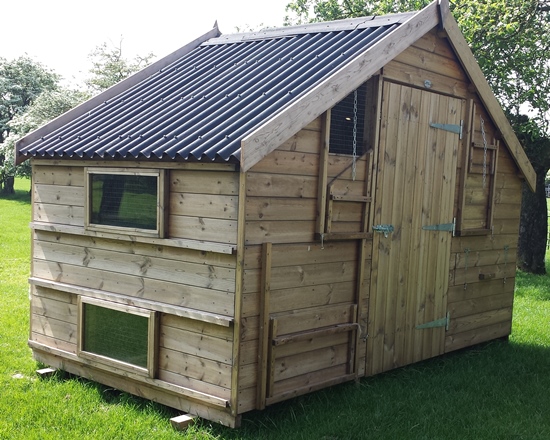 The Haywood Wooden Chicken Hut - Smiths Sectional Buildings
The Haywood Chicken Hut is our most popular free range poultry house design for 25 - 100 hens. Our handmade, high quality, wooden chicken houses are built to last and well designed.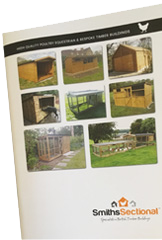 Request Brochure
The Haywood
The Haywood
The Haywood Poultry house is our most popular free range chicken house design. This attractive wooden chicken hut is very strongly built and suitable for 25-100 hens. It is also an extremely functional hen house, complete with a pull out droppings board for really easy cleaning, metal roll away nest boxes to keep the eggs clean, and lots of windows for light and ventilation.
The floor area of the Haywood houses are also slightly larger than their comparative models in our other chicken house ranges giving the chickens some extra room.
A popular chicken house for sale in 3 standard sizes to accomodate 25-100 hens. With bespoke options the Haywood makes an ideal home for your hens.

The Haywood
| Item | | Internal Floor Area (m2) | Run Area (m2) | Max. Internal Height (m) | Moveable | Nests | Nest Type | |
| --- | --- | --- | --- | --- | --- | --- | --- | --- |
| | | 3.221725 | - | 1.93 | Optional wheels | 4 | Metal Roll Away | |
| | | 6.58185 | - | 2.07 | No - Optional Metal skids | 10 | Metal Roll Away | |
| | | 14.5215 | - | 2.07 | No - Optional Metal skids | 20 | Metal Roll Away | |