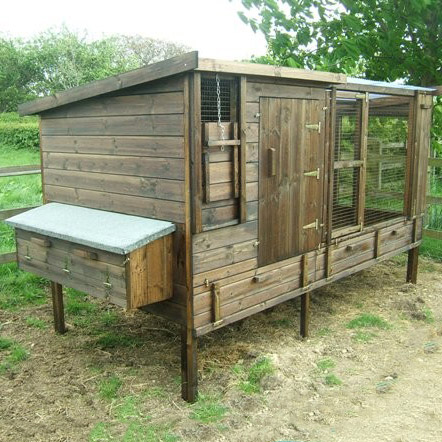 Chicken Houses On Legs
Some of our chicken houses are built on legs. These are very useful in situations where the house will be sat on a yard or on slabs. The area under the chicken house is then easily accessible for keeping clean and deterring vermin problems.&nbsp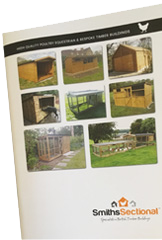 Request Brochure
Chicken Houses On Legs
Chicken Houses On Legs
Some of our chicken houses are built on legs. These are very useful in situations where the house will be sat on a yard or on slabs. The area under the chicken house is then easily accessible for keeping clean and deterring vermin problems.
The 2 houses below are made as standard on legs, however we have adapted other chicken houses in our range to add legs in the past. Please explore the buildings below and if you would like any help or advice please do not hesitate to contact us.
A traditional A-Frame chicken coop which is raised off the floor to give the chickens shelter and to deter vermin problems. The Dingle wooden chicken ark is extremely similar to our Dell chicken house range of poultry arks but without the chicken run and with extra boarding to the floor for extra protection for the chickens. The Dingle small chicken coop is for sale online for delivery across the UK.
The Dingle
| Item | | Internal Floor Area (m2) | Run Area (m2) | Max. Internal Height (m) | Moveable | Nests | Nest Type | |
| --- | --- | --- | --- | --- | --- | --- | --- | --- |
| | | 0.85 | - | 0.94 | Lift | 1 | Wooden | |
| | | 1.26 | - | 1.18 | Lift | 2 | Wooden | |
The Mackworth is a very sturdily built wooden chicken house on legs, with slide out floors for easy cleaning. It has a run covered in clear Perspex for light and a drop down ladder to let the chickens run out. The Mackworth is very attractive and stands well in gardens against fences and walls. We make The Mackworth as a 12 chicken coop or an 18 chicken coop, please click on the photo to learn more about this chicken house. The Mackworth wooden chicken coop and run is for sale online for delivery across the UK.
The Mackworth
| Item | | Internal Floor Area (m2) | Run Area (m2) | Max. Internal Height (m) | Moveable | Nests | Nest Type | |
| --- | --- | --- | --- | --- | --- | --- | --- | --- |
| | | 0.85 | 1.8544 | 1.37 | No | 3 | Wooden | |
| | | 1.5 | 2.7816 | 1.37 | No | 4 | Wooden | |