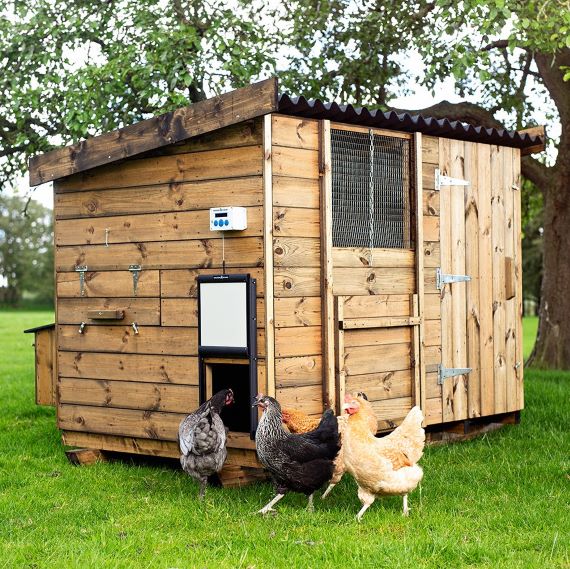 The Sherwood Chicken Shed – Handmade Wooden Chicken Coop UK
The Sherwood is a Quality Mobile Chicken Shed available in small, medium and large sizes for 12-100 hens. Our wooden chicken houses are custom made and bespoke.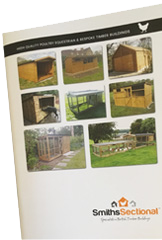 Request Brochure
The Sherwood
The Sherwood
The Sherwood chicken shed or a 'hen box', as known in some parts of the country, is available for sale in 7 sizes to house from 12 to 100 free range hens. This makes the Sherwood suitable as a domestic or commercial chicken shed. This large chicken coop has traditional wooden nest boxes running along the rear of the house with the perches and a slide out droppings board above the nest boxes. The droppings board slides out of the chicken house from both sides making it very easy to clean. There is a ventilation slide on the front of the poultry house, along with the access door and the pop hole for the chickens.
If you're looking for a portable chicken coop, the Sherwood is very versatile. It has wooden skids as standard, however metal towing skids are an optional extra on the larger sizes to make them mobile chicken sheds. If you need a chicken coop on wheels, the smaller sizes of the Sherwood can be built on wheels which have strong metal axles bolted to the floor.

The Sherwood
| Item | | Internal Floor Area (m2) | Run Area (m2) | Max. Internal Height (m) | Moveable | Nests | Nest Type | |
| --- | --- | --- | --- | --- | --- | --- | --- | --- |
| | | 1.4358 | Optional | 1.16 | Optional wheels | 3 | Wooden | |
| | | 2.8752 | Optional | 1.16 | Optional wheels | 5 | Wooden | |
| | | 3.875 | Optional | 1.47 | Optional wheels | 7 | Wooden | |
| | | 6.06345 | - | 1.47 | Optional wheels | 7 | Wooden | |
| | | 7.482175 | - | 1.77 | No - Optional Metal skids | 8 | Wooden | |
| | | 10.26585 | - | 1.77 | No - Optional Metal skids | 8 | Wooden | |
| | | 12.38 | - | 1.77 | No - Optional Metal skids | 10 | Wooden | |