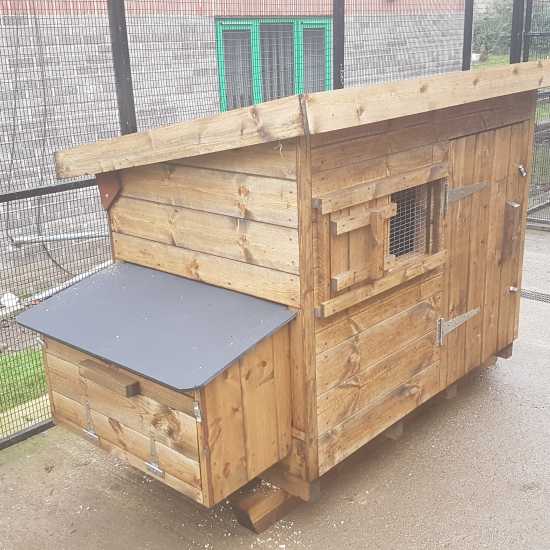 The Copse Chicken or Duck Coop
This adaptable wooden poultry house is suitable as a duck coop or chicken hut. Our quality chicken and duck houses are custom made to order with UK delivery.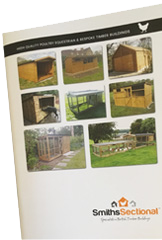 Request Brochure
The Copse Poultry House
The Copse Poultry House
---
The Copse is a multi-purpose chicken hut which is suitable as a 10 bird chicken coop. The perches and nest boxes are optional, so it can also be used as a duck house for 6 ducks. Many of our customers also use the Copse as a rabbit house or guinea pig house.
It has a hinged roof for access and wooden skids to raise it off the ground slightly. Wheels can be added to create a moveable chicken coop. It can be used just as a small chicken house in an electric fenced or open area, or an 8' long run can be supplied to butt up to the house so that the chickens or ducks can be kept enclosed in a hen coop and run.

Please click on the picture below to find out more details about this custom chicken coop.

The Copse Poultry House
| Item | | Internal Floor Area (m2) | Run Area (m2) | Max. Internal Height (m) | Moveable | Nests | Nest Type | |
| --- | --- | --- | --- | --- | --- | --- | --- | --- |
| | | 0.715 | Optional | 0.91 | Push/Lift | Optional | Wooden | |