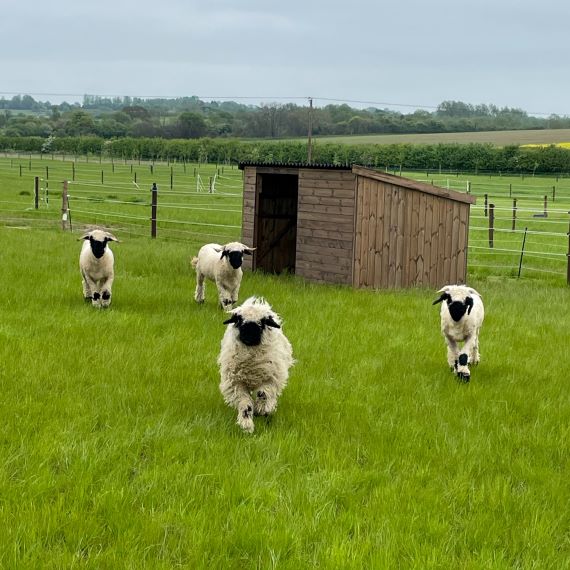 Sheep and Goat Shelters UK - Smiths Sectional Buildings
Small high quality wooden livestock shelters suitable as sheep field shelters, lamb shelters and goat shelters. Custom made, portable, with bespoke sizes available.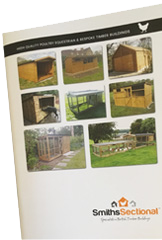 Request Brochure
Sheep & Goat Shelters
Sheep & Goat Shelters
Our sheep and goat shelters are small wooden field shelters suitable for sheep, goats and other smaller livestock
Our small livestock shelter is 5'3" high at the front (1.6m) and 4'3" (1.3m) high at the back. The opening is 4' wide and is offset so that the animals can shelter behind the return. The shelter is designed to be portable and is built on wooden skids, however we do offer metal towing skids so that it can be made into a mobile sheep and goat shelter.
We offer two standard sizes in our small field shelters, please use the links below to explore the sheep and goat shelters. This quality livestock shelter is handmade so it can be custom made in bespoke sizes to suit your requirements. Please contact us for a quotation on any alterations. Our goat and sheep shelters are for sale online with UK delivery.
We also offer a range of other field shelters, please see our pony shelters, horse shelters and large livestock shelters for more information.