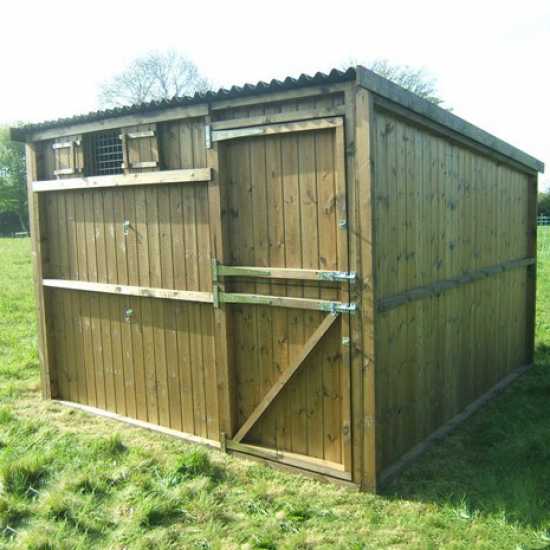 Goose Stables
The Goose stables are built in 8' x 8', 10' x 10' and 12' x 12' standard sizes, but we can build them to order. They have a stable door and a sliding shutter for ventilation and light at the front. They are framed on the outside so that there are no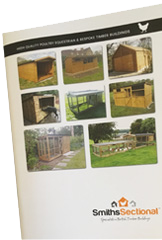 Request Brochure
Goose Stables
Goose Stables
The Goose stables are built in 8' x 8', 10' x 10' and 12' x 12' standard sizes, but we can build them to order. They have a stable door and a sliding shutter for ventilation and light at the front.
They are framed on the outside so that there are not any awkward places to clean on the inside, however we can put the framing on the inside if preferred.
The goose stables do not have a floor, so they are best placed on concrete or a slabbed base. We can put a floor in if required. The goose stables are roofed in corrugated onduline.
We make three standard sizes of quality wooden goose stables in our workshop on the Staffordshire/Shropshire border. However we make them all to order, so we are more than happy to alter sizes and design where required. The goose stables are made without a floor, so they are best built onto a concrete or slabbed base. These goose houses are made with the framework on the outside so that the inside is flat and easy to clean. The goose stables are very strongly made with 75 x 50mm framework and 20mm tongue and groove boarding. They have a 36" wide stable door on the front. The bottom and the top door of the goose house work independently so that you can open the bottom door to let the geese out and leave the top door closed where required. The goose sheds have a strong weldmesh covered ventilation hatch on the front. The are roofed with genuine corrugated black onduline. Please use the links below to navigate the different sizes of goose shed or call us for help and advice 01630 673747
The Goose Stable