Mini Dell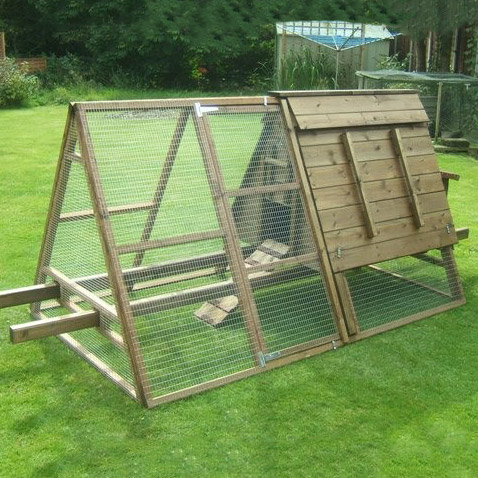 Smiths Sectional Buildings
The Mini Dell chicken house is a brilliant chicken house for bantams. The chicken house has a raised living area and has an integrated run. This moveable chicken house has carrying poles so that the hen house can be moved onto fresh grass.
DELL-MINI
DELL-MINI
574.00
Smiths Sectional Buildings
https://www.smithssectionalbuildings.co.uk/Item/Poultry-Houses/Chicken-Houses/Dell-Mini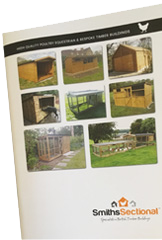 Request Brochure
Mini Dell
Mini Dell
The chicken house and the run are integral with a raised living area to give shelter underneath the house and to deter vermin problems. Removable carrying poles run throughout the building to enable easy mobility and they also double up as daytime perches for the birds. There is a solid wooden floor in the house area with loose perches that lift out for easy cleaning. The house allows plenty of air movement under the ridge vent on either side of the house. The nest box protrudes from the rear of the house and the back board hinges down for external egg collection. There is access to the run from a large wire door and access to the house through a lift off side panel.
Houses up to 4 bantams
Size - 7' x 4' x 3'8" high (2.1 x 1.2 x 1.1m high).
Living area is 2'5" x 3'1" x 2'6" high.
1 nest box
Carrying poles are approx. 10' long
Please note we now make the nest box roof with Stockboard, which is a durable recycled black plastic, instead of wood and felt. This is much better as felt can perish and it can harbor mites under the felt.
This chicken house is delivered by our team in flat sections for customer assembly. We pre-drill most of the holes to make it easy for you to put together and all the fixings are supplied with instructions. We do not hold a stock of our products as they are all handmade to order. Therefore there is a delay between order and delivery which varies depending on the time of year. Please click here for more delivery information on lead times and delivery process.
Important Note: The price shown does not include delivery. Delivery costs can calculated in the basket and at checkout.
38mm x 38mm smooth planed tanalised framing
Clad in 12mm Vth's redwood smooth planed tongue and groove boarding (size after sawing 16mm nominal size)
19 gauge prime quality weldmesh, 25mm x 12.5mm holes
Dipped in new formula creosote to preserve the wood and deter redmite infestation.
The Dell
| Item | | Internal Floor Area (m2) | Run Area (m2) | Max. Internal Height (m) | Moveable | Nests | Nest Type | |
| --- | --- | --- | --- | --- | --- | --- | --- | --- |
| | | 0.69 | 2.5986 | 0.73 | Lift | 1 | Wooden | |
| | | 0.86 | 3.721 | 0.94 | Lift | 1 | Wooden | |
| | | 1.098 | 5.02335 | 1.18 | Lift | 2 | Wooden | |