Avian influenza, or flu, is a worry for poultry owners. So in this blog post we wanted to share a few tips on what you can do as a chicken owner to keep your hens safe.
Firstly, what is Avian Flu?
Avian flu is a disease which occurs naturally among wild aquatic birds. It's caused by infection with avian influenza Type A viruses, some of which can cause severe disease and high mortality.
Unfortunately, Avian flu can infect domestic birds too. Symptoms can include a swollen head, discharge from the eyes and nose, respiratory distress, diarrhoea, loss of appetite and fewer or no eggs. Sadly there's no treatment for Avian Flu, so once it is identified as active, the entire flock must be culled. It's therefore important for chicken owners to know how to reduce the risk of Avian Flu infecting their flock.
What the rules for Chicken Owners?
Bird flu is a notifiable disease in poultry and other captive birds. This means that if you do not report it, you're breaking the law. If there are any symptoms in your flock which may be connected, you should inform Defra. If you have more than 50 poultry and game birds you must also register them. If you have fewer than 50 birds you can still register them and Defra will contact you if there's a bird flu outbreak in your area.
What can I do to Help Keep my Chickens Safe?
Infected birds can shed avian influenza A viruses in their saliva, nasal secretions, and feces. It's therefore important to keep wild birds from having contact with your chickens. This is especially the case during the winter when there's generally a seasonal increase in the UK because of winter migration patterns.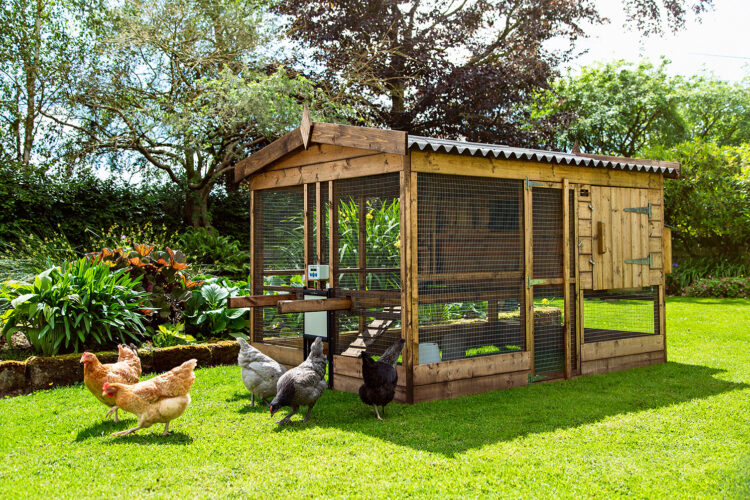 If you have your own water birds – ducks and geese, for example – make sure their pond doesn't attract wild birds. Be aware of migration times and be on the lookout for wild birds taking up residence.
Fence Birds in if necessary
If your birds are usually free range and allowed to roam free in your backyard it's a good idea to fence them in during an outbreak. Consider switching to a covered chicken run and keeping their food and water in the enclosed area so wild birds cannot access it.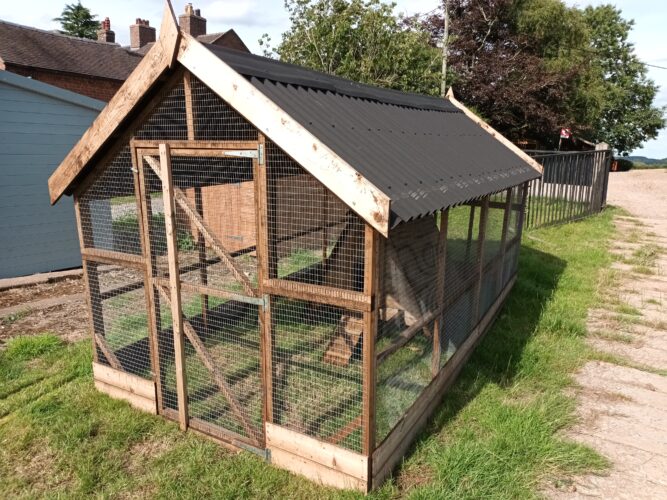 Maintain Chicken Houses and Sheds
There's several measures you can take with your chicken house to help keep your hens safe. It's important to repair any holes or gaps to stop wild birds getting in and to fix leaks to stop contaminated water getting in. It's also a good idea to remove moss from the roof since it can attract wild birds.
Clean and disinfect regularly. This includes not only your chicken hutch, coop or shed, but also tools and equipment such as such as wheelbarrows, crates and buckets. Keeping a bottle of hand gel in your coop will make it easy to clean your hands regularly. Foot dips can also be a good idea, especially if you have other areas on your property where wild birds land and mix.
Put new birds into isolation
If you buy new chickens or ducks, check their health before you bring them to your property. It's also wise to keep new birds separate from the rest of the flock for 10 days to check they don't develop symptoms of bird flu.
We hope these tips help to keep your birds happy and healthy. Keep up to date on cases of Avian Flu in your area by looking at Defra's interactive map or the NFU's case finder.