If you're considering keeping chickens one of the questions you might be thinking about is whether you need a chicken coop and run or simply a standalone hen house. In this blog post we run through the pros and cons of chicken houses with runs as opposed to standalone hen houses to help you decide what might work for you.
What is a Chicken Coop with Run?
A chicken coop with a run is a hen housing solution which incorporates a covered indoor area with nest boxes and an enclosed outdoor space (generally wire fencing) for your hens to roam in.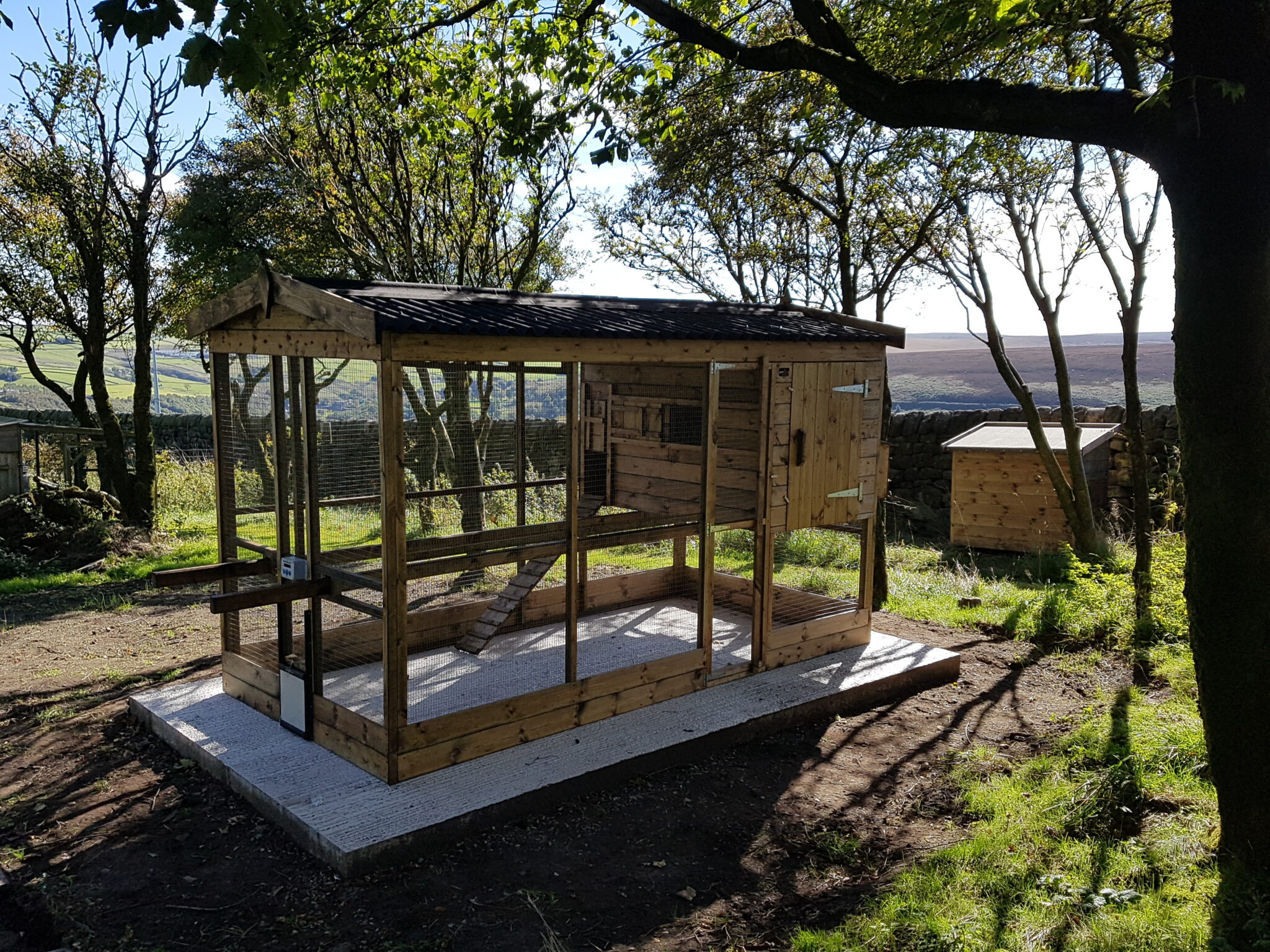 Pros
If you have pets that might attack your hens or a problem with foxes or other predators, you might choose a hen coop and run to keep your chickens safe.
If you keep your chickens on an allotment or somewhere else away from home, you might choose a chicken coop with an integrated run to keep them safe when you're not there to keep an eye on them.
During Avian Flu outbreaks the government can often make chicken keepers keep their hens inside. A covered chicken run is ideal in this situation to give your chickens an outside area where they can be safe from coming into contact with wild birds (see our blog on Avian Flu here).
During periods of bad weather, a covered run offers your chickens the space to roam whilst sheltered from rain or snow.
A chicken house with run gives you options and flexibility. If you want to keep your chickens safe when you're away you can keep them in the run, but have it open when you're around to keep an eye on them.
Cons
Chickens have limited space in a run as opposed to roaming free. If you're planning on keeping them permanently in a hen house with run, make sure you choose a size which offers enough space for your hens.
The ground within the run will quickly get worn, offering less pasture and enrichment for your hens. This can be rectified by choosing a mobile chicken coop which can be easily lifted or wheeled onto fresh grass.
Your chickens need partial shade so they can enjoy the sunshine and escape the heat, or be protected from bad weather whilst enjoying some fresh air. A raised chicken coop is a good solution if you can't position your run somewhere with partial shade or shelter. That way your chickens can shelter under the raised living area.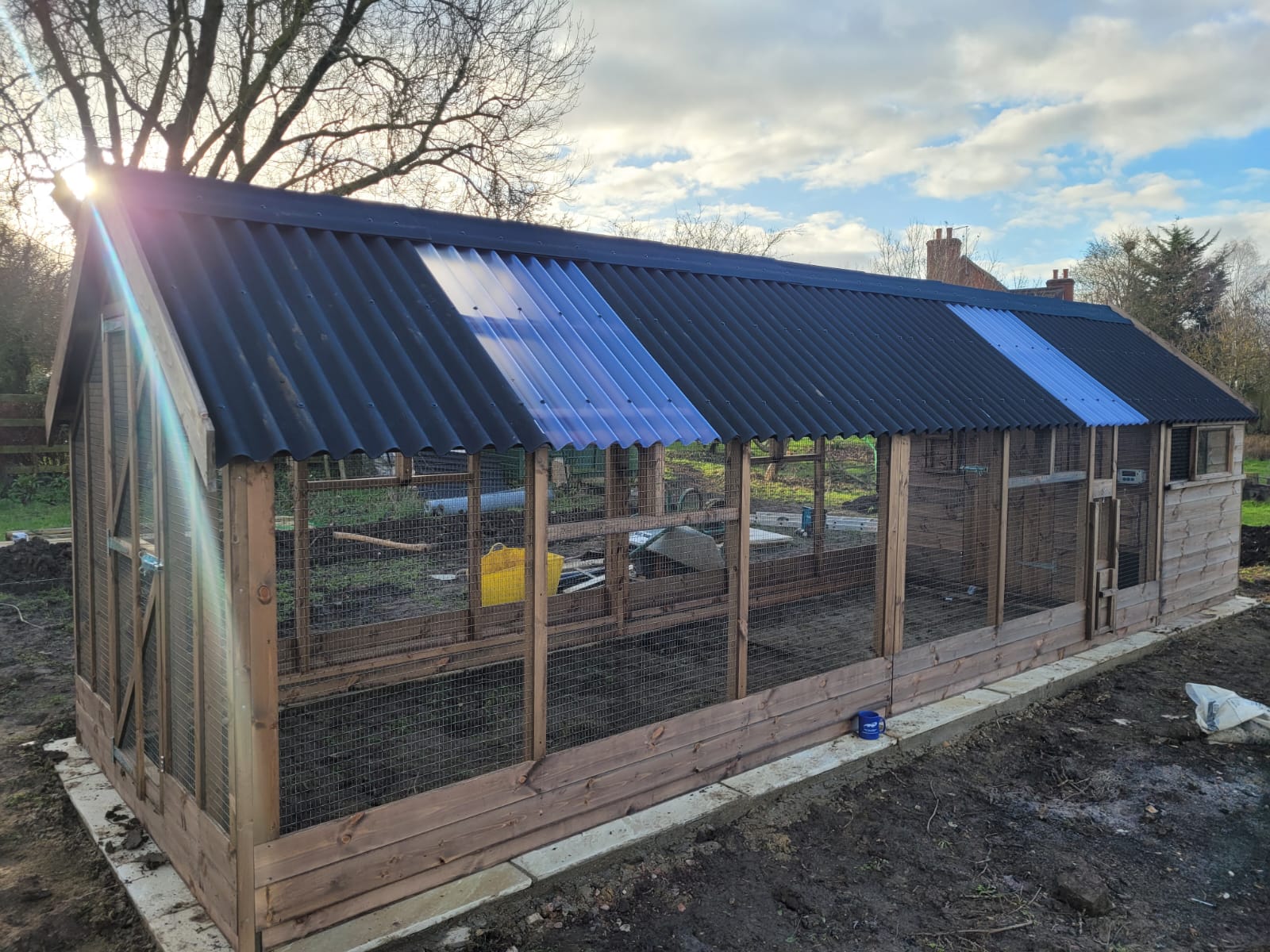 Why Choose a Chicken Coop with no Run?
A coop without a run is a covered indoor space for your chickens incorporating nest boxes. You can shut the chickens in at night time and then allow them to roam freely during the day.
Pros
If you have a large, safe area for your hens to roam in you might choose to get a chicken house without a run. You hens then have lots of space to forage and pursue their natural flock behaviour.
You won't need to keep moving the run around your land to give your hens fresh pasture – they can just roam and forage as they like.
Cons
Without an enclosed run your chickens are vulnerable to predators so it's a good idea to shut them in their hen house overnight.
During an Avian Flu outbreak your hens may have to be shut in the coop due to government regulations.
We hope this blog helped you decide what sort of chicken house is right for you. We have lots of high quality wooden chicken coops and runs (including covered and moveable chicken coops) on our website. We also have a wide selection of standalone chicken huts, sheds and houses. We can also make bespoke chicken runs. You can order one of our brochures here, and you're welcome to get in touch with any questions.